runIQ
Discover an innovative learning experience with runIQ. Our interactive mobile application combines AI-generated quizzes, physical activity, and engaging challenges to make education fun and exciting for school kids. With runIQ, learning becomes an adventure that encourages movement, critical thinking, and exploration.
runIQ is a unique app that provides AI-generated quizzes for school kids, taking learning beyond the classroom walls. By scanning QR codes placed in different locations, students unlock quiz questions tailored to their grade level. With every correct answer, they earn points and advance to new challenges.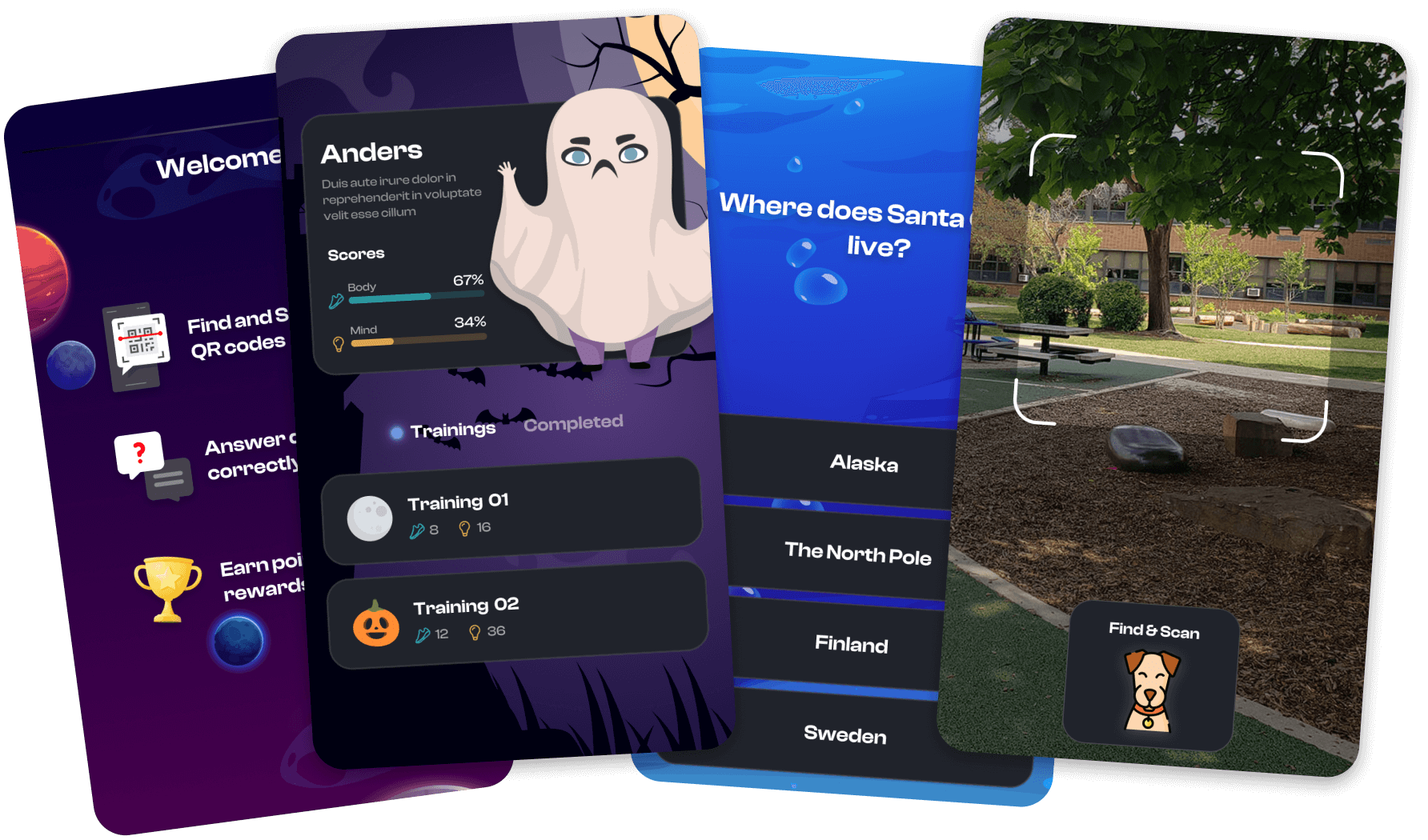 With its intuitive and vibrant design, teachers can effortlessly create distinctive training sessions, making it easy for students to navigate and immerse themselves in the world of knowledge.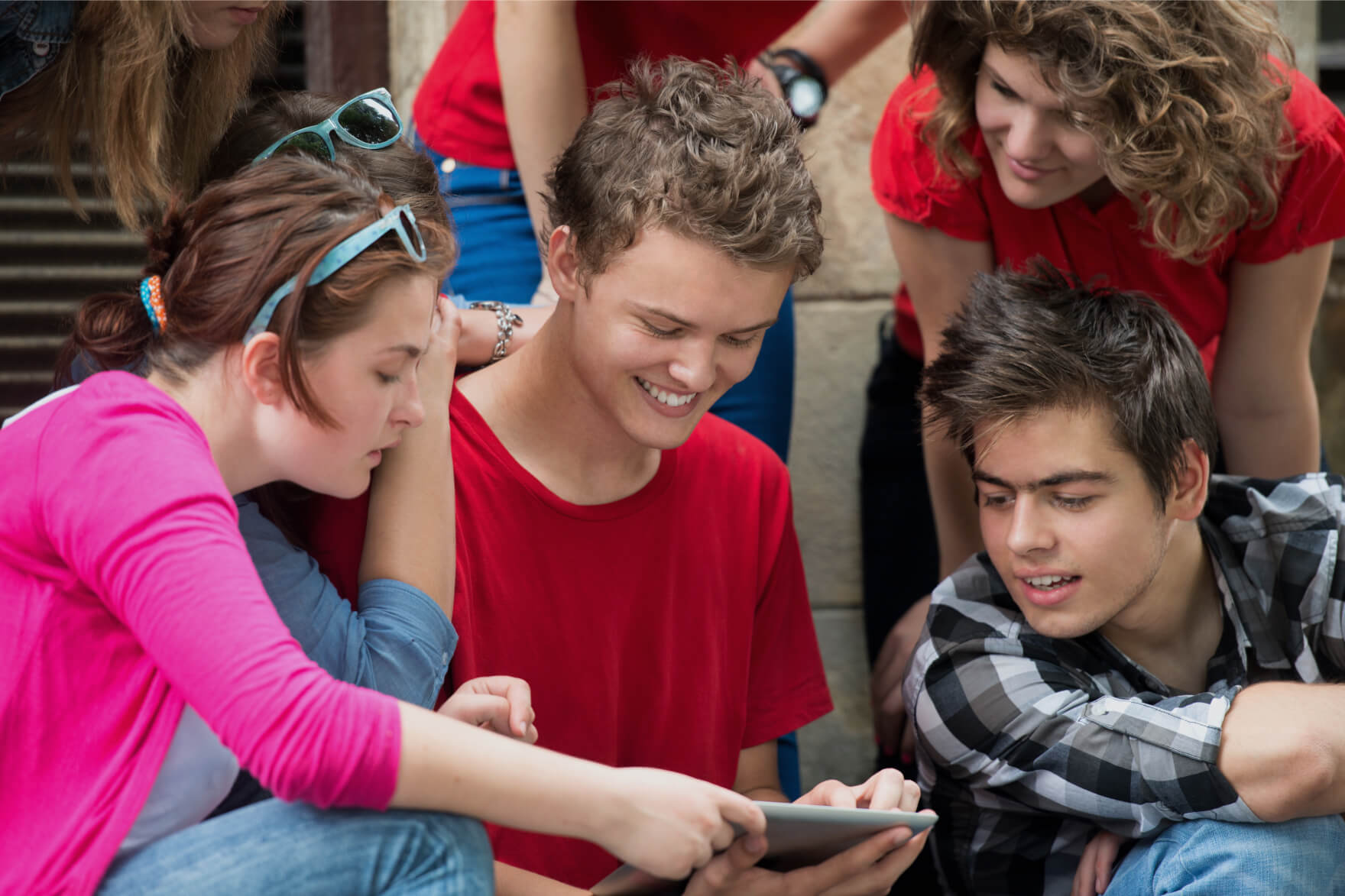 Teachers can create customized quizzes for their students, tailored to specific subjects, topics, and grade levels. Track and assess the progress of individual students, identify areas for improvement, and gain valuable insights into their student's learning achievements.
runIQ transforms learning into an interactive experience, where students can explore their surroundings, discover new facts, and expand their knowledge through engaging quizzes. The app's gamified approach and points-based system add an element of fun and healthy competition, keeping students motivated and excited to achieve higher scores.
runIQ brings immense value to both students and teachers, revolutionizing the learning experience in unique ways.
For students, runIQ offers an engaging and interactive learning journey that goes beyond traditional methods. By combining AI-generated quizzes with physical activity and exploration, students are motivated to actively participate in their education. The app tailors quiz questions to their grade level, ensuring a personalized and suitable level of challenge. With a gamified approach and the ability to earn points and unlock new challenges, runIQ keeps students motivated, excited, and eager to achieve higher scores.
For teachers, runIQ provides a user-friendly platform that makes quiz creation effortless. Teachers can easily customize quizzes, tailoring them to specific subjects, topics, and grade levels. This empowers them to create engaging and targeted learning experiences for their students. Additionally, runIQ enables teachers to monitor individual student progress, identify areas for improvement, and gain valuable insights into their students' learning achievements. By promoting active learning and incorporating physical activity into the classroom, runIQ helps create an engaging and dynamic learning environment that benefits students' overall well-being.
With its innovative features and focus on personalized, active learning, runIQ is a valuable tool for both students and teachers, enhancing the educational journey and making learning an exciting adventure for all.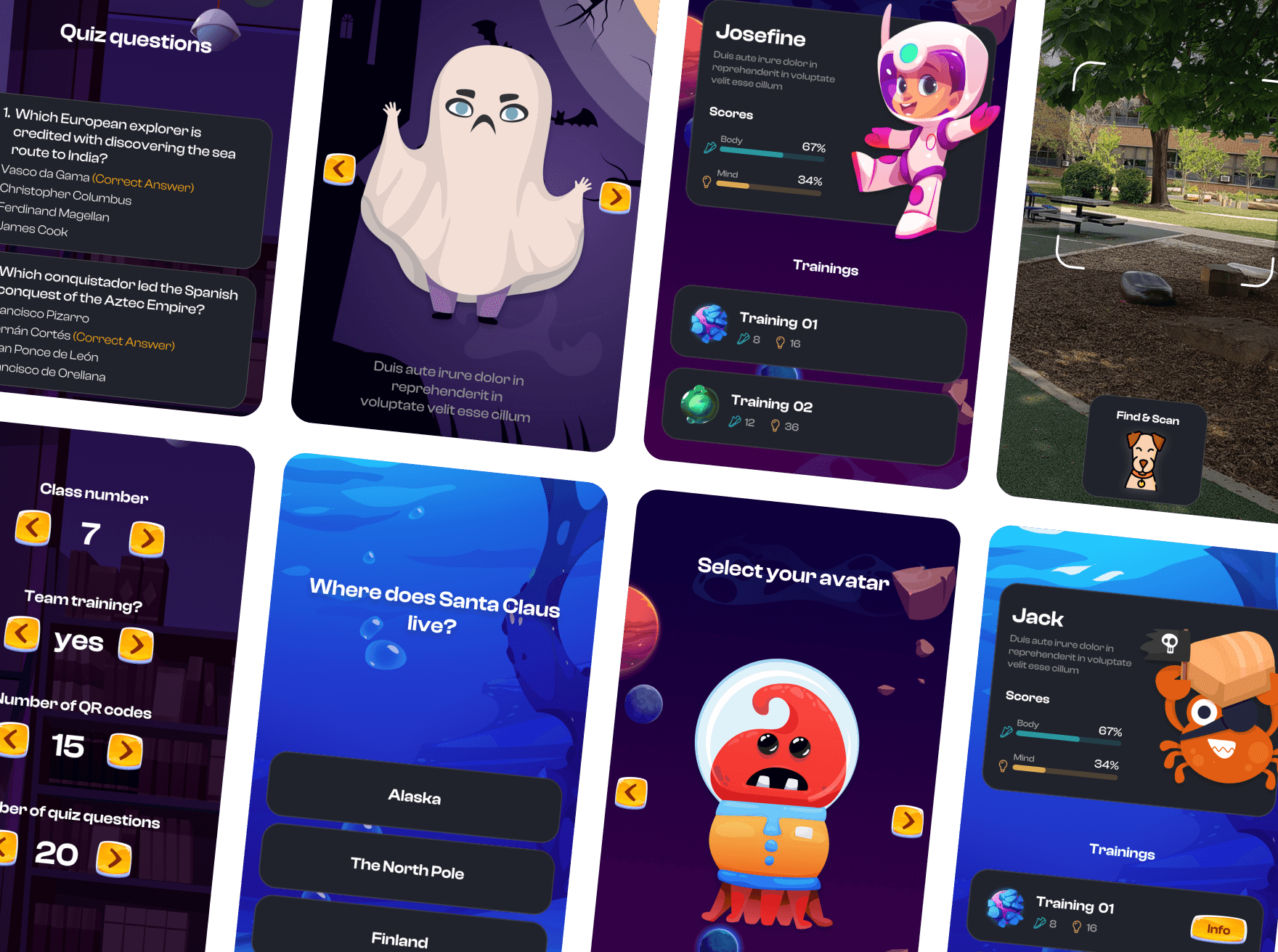 runIQ
How does it work?
1. Download and install the runIQ app from your device's app store, and scan the initial QR code of the school.
2. Create a personalized account with your chosen nickname, UniID, and grade.
3. Explore your surroundings to discover QR codes placed in various locations, individually or in groups.
4. Scan the QR codes using the app to unlock exciting AI-generated quizzes.
5. Answer the quiz questions correctly, earn points, and unlock new challenges to level up your learning journey.
Prices
(ex. VAT)
Yearly
Total with

200

students
200

EUR/yr
Try it free for 1 month. Price per year: EUR 200 plus EUR 1 per student. [Applies to 4th - 10th grade] Can be used without restriction on the school grounds, inside and out. No strings attached.