The Pact
The Pact is designed to create curiosity and enthusiasm among Confirmation Students. The Pact is an App that allows priests to use digital games in teaching without having technical insight
The Pact consists of two games. A game where Confirmation Students in a competition explore the church via hints and an escape room game where the Confirmation Students must complete the Reformation. Both games simply require downloading the App and some QR-codes placed in the church. There is accompanying reflection material for both games, which creates a connection between games and teaching.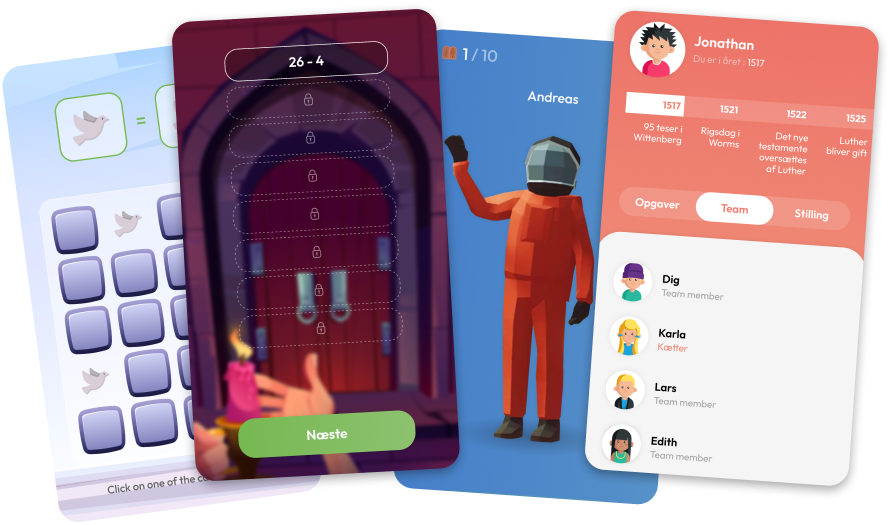 Confirmation Student
The Pact uses gamification to motivate confirmands to immerse themselves in the content, which is the church and the church's traditions, as well as knowledge about - and insight into - the Reformation.
Priest
As a priest, you must set up QR codes in the church before the game can be used. From there, the game works once the confirmands have downloaded the app. It is easily accessible and does not take many minutes to prepare.
The Pact has been developed in collaboration with several Vicars and Confirmation Students in connection with a project at Aarhus University. The Confirmation Students have continuously tested the various prototypes and shown great commitment and enthusiasm.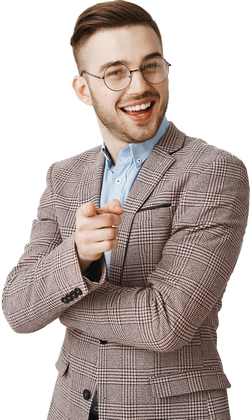 supports curriculum in connection with the affirmation
works inside the church
"flight mode" shields the student from distractions
can be used individually or as a team
How does it work?
The Confirmation Students install the Pact and scan the church's start QR-code.
The Vicar places a series of QR-codes in the church at specific locations.
The Confirmation Students solve motivational tasks individually or in teams.
prices
(ex. VAT)
€ 200 each Church plus € 10 each Confirmand.
Annual Licence is valid for the period August-July and provides access to:
Confirmation Students/Mini-Confirmation Students/Church Council/Congregation
The games can be played several times within the License period.
A 20% discount is given for a 3-year subscription